How to Get a Free VPN for PC, Mac & Mobile
September 1st, 2021
The number of VPN users has grown dramatically in the past few years with the increasing popularity of remote working. As per Google Trends, global interest in VPN continues to increase. Another reason for this growth is that more than 51% of people prefer to use VPNs to enjoy better privacy while on public networks.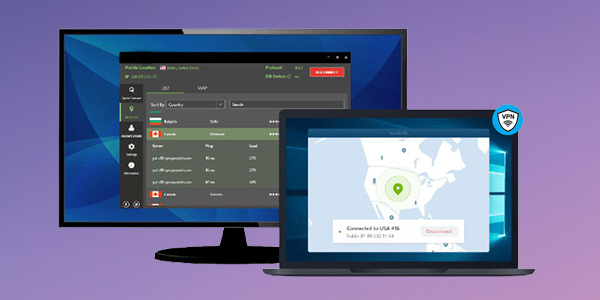 These days, It is more important to keep your information private and secure as we do most things online. So, it is important to have a good VPN on your PC, Mac or mobile.
Best VPNs to Use for Free on PC, Mac & Mobile
The VPN market is well equipped to meet the growing demands. There are 1000s of VPNs that are assuring to keep your information safe at no cost. A free VPN might seem to be a good choice to save money. But a VPN should be fast, secure, and error-free on your laptop and PC. While choosing a VPN, quality always comes first before pricing. Here are some of the best Free VPNs that work on various platforms.
IPVanish Free VPN App for Android
IPVanish Free VPN app is free to use on Android, and it comes with excellent features like Zero Logs, OpenVPN Scramble, API Load Balancing, and WireGuard Speed. Most of the Android platforms have built-in VPN connection tools to connect to the PPTP and L2TP networks. You can avail the android version of IPvanish for free on the Google play store.
IPvanish prioritizes security and privacy for the users by providing zero logs on the online activities of your Android devices. You can save up to 65% on the IPVanish yearly plan, and the IPVanish VPN Coupon code enables you to save more on all the IPVanish subscriptions. With AES 256 encryption, the android version of IPVanish comes with the fastest VPN servers based on the ping and location.
NordVPN 30 Day Money Back Guarantee
NordVPN is equipped with cutting edge technologies to offer you the next generation of encryption. Using this VPN, you can make bank transfers securely and perform online transactions even on the public network. NordVPN comes with a 30-day money-back guarantee so that you can cancel your subscription anytime if you are not satisfied with their services.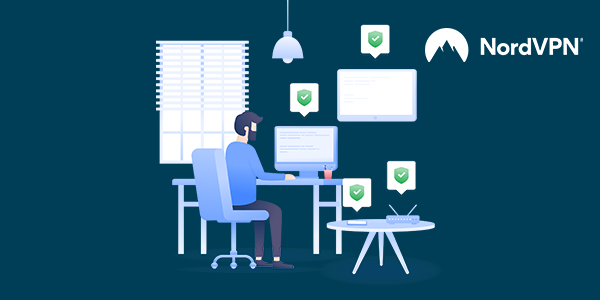 NordVPN is compatible with all the popular platforms, including Windows, macOS, Linux, Android, and iOS. You can secure up to 6 devices with a single account, including the router. During VPN Awareness Month, NordVPN 2 Year Plan is available at a discounted price of up to 72%. Using NordVPN Coupons, you can save more on all your NordVPN Subscriptions.
CyberGhost VPN Free Trial Period
CyberGhost has 36 million users across the globe. It is backed by 70 professionals well versed in the IT field. This VPN provider has over 7100 Servers in around 91 countries.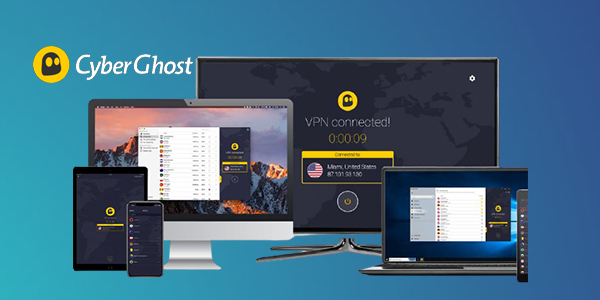 CyberGhost 2-year subscription comes with a discount of up to 83% and a 45-day money-back guarantee. To save more on your VPN subscription, use CyberGhost VPN Coupons. CyberGhost Free Trial enables you to access premium-level features on PC, Mac, iPhone, Android, FireTV, and many other platforms.
Things to Consider Before Using a Free VPN
Besides providing strong encryption services, Free VPNs are likely to track your information. While using a free VPN, it is smart to be aware of the issues that you might encounter.
Server Coverage
The most important thing to consider with VPN is the number of servers. This factor decides many other things such as the time taken for the initial establishment of the service, and the overall speed of VPN
Automatic Kill Switch
Once the encryption tunnel is established, there is no guarantee that the connection remains the same. Automatic Kill Switch monitors the VPN Connection and blocks the internet traffic when the VPN goes down. Most of the VPNs come with Automatic Kill Switch, if not, it is a better choice to have separate Kill Switch Software.
Platforms Supported
Users must seek to have privacy on all the devices, so it is recommended to pay attention to the devices that free VPN supports. Most of the VPNs support Windows and Mac OS devices. Browser-based VPNs for both Chrome and Firefox browser extensions are quite useful.
Monthly Data Limit
A free VPN might come with a monthly data limit, which is very less for the users planning to steam videos. Go for the free VPNs with unlimited data for the non-commercial users.
Check Your VPN's Privacy Policy
Every VPN claims to offer no logs. Verify your VPN provider's claims and go through their privacy policy to avoid someone using your browsing history.
Final Words
Prefer to work with a VPN that you trust and doesn't track your data when online. While choosing a VPN, don't compromise on the user experience. The best experience doesn't simply end with the features, the questions you have should be answered. If you are planning to use the VPN for a single purpose, then it is worthless to take a VPN for a long time. So, prefer the VPN providers offering money-back guarantee, where you can get your money back within a predefined period.