iProVPN Review
March 4th, 2022
How Promising Is the VPN in 2022- A Comprehensive iProVPN Review
In 2022, we are witnessing a great ordeal in selecting the best VPN since many VPN brands are drastically emerging in the market. Users have no clue where to get started.
After investing in a VPN brand, many of us find it useless, or at least the VPN doesn't work the way we expected.
For quite some time, I heard about a VPN brand called iProVPN, and due to the increasing dilemma of selecting the best VPN for your needs, I have decided to thoroughly check this product and present my review.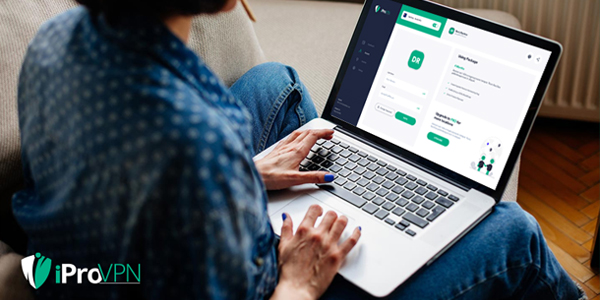 If you are also confused and couldn't have decided which VPN will be the best for you, read my complete iProVPN review to see if the service matches your needs.
I tried my best to cover all the essential aspects of this VPN service to help readers in the best possible way for selecting a suitable product for their budget and online security needs. Here are my iProVPN findings in detail.
iProVPN- The Brand History
iProVPN is quite an established VPN provider that began its online security services in the middle of 2020. iProVPN is headquartered in the British Virgin Islands. The location is quite safe and doesn't involve any foreign intelligence operation. Neither is it a part of Five Eyes or Fourteen Eyes Alliance.
It means that iProVPN is free from the restriction of sharing its user data to any country, which is a sign of relief, at least for privacy concern individuals.
Besides that, iProVPN has a good customer rating on the Trust Pilot platform. This VPN provider has a 4.3 rating out of five stars which is quite impressive.
However, it's just the start, and there is much more that I need to explore about this VPN provider so keep reading to find out about its performance, security features, and pricing.
iProVPN Security Features- What to Expect?
When I started checking out iProVPN, I was amazed by its offered features. Most VPN services claim to offer the best features, but many features don't even work upon investigation.
Surprisingly, iProVPN all features were working at the time of testing. Here is a list of the VPN security features.
1. Military Grade Encryption
iProVPN uses best-in-class encryption to protect your online traffic. It is the highest level of encryption which is impossible to decrypt without the decryption key.
2. Kill Switch
The best thing about iProVPN so far is its kill switch feature that aims to protect users' traffic even when the VPN connection gets accidentally dropped.
3. No-Logs
Upon researching this brand, I clearly read its privacy policy that says iProVPN doesn't log user data. It means what you search and do online is not recorded by iProVPN.
4. Adblocker
iProVPN also offers an adblocker feature. I tested the ad blocker on different websites, including YouTube. Its ad blocker was working well and almost declined all the ads, allowing websites to load faster.
5. Split Tunneling
iProVPN Split Tunneling feature only supported the Android platform. This feature allows you to find apps that work with a VPN and also indicate apps that work with your local network. The iProVPN split tunneling feature was very complicated to use compared to other VPNs.
6. Malware protection feature
This VPN brand also has an in-built malware protection feature that protects your device from incoming malicious links or content. I used a third-party anti-malware testing tool to conduct my iProVPN malware protection testing. I tested the iProVPN malware protection tool, which actually blocked malicious websites from coming into my device.
iProVPN Speed Test
iProVPN speed was constantly fluctuating on different servers. It is quite common, and most VPNs fluctuate speeds on different servers because of long-distance and other factors like internet connection also impact the VPN speed.
On average, iProVPN's streaming speed was 77.14 Mbit/s which is normal for regular streaming.
However, when I connected to the UK server, the speed declined up to 77%, but overall it allowed me to download a 20GB file in 30 minutes which is again normal. iProVPN successfully played online games without lag and buffering issues and played HD videos smoothly.
The Streaming Capacity of iProVPN
A general user subscribes to a VPN service to unblock geo-restricted platforms like Netflix. Therefore, testing this VPN's streaming capacity was quite crucial for me.
I tested different popular streaming platforms with iProVPN, and according to my test results, iProVPN successfully unblocked Netflix US and UK, BBC iPlayer, Hulu, and Peacock TV.
However, when I tried this VPN service to unblock Disney+, it disappointed me and failed to do that.
Is iProVPN good for torrenting?
Yes. iProVPN all servers are P2P-optimized and work great with torrenting apps, including uTorrent, qBittorrent, and Vuze. The torrenting speeds throughout my session were also quite stable.
How is the Device Compatibility?
Talking about iProVPN device compatibility, then I would rate this VPN 8 out of 10. It has supporting apps for Windows, Linux, iOS, Roku, Xbox, PS4, Chromecast, Firestick, and other smart TVs.
You can also configure iProVPN on multiple routers to enjoy network-wide protection. iProVPN is offering 10-simultaneous connections with a single subscription which is too good to be true.
iProVPN Servers Network
iProVPN is not offering a very impressive servers network. It has nearly 250+ servers in 20+ countries which are quite a few compared to its other counterparts.
iProVPN Pricing Plans
The pricing strategy of this VPN provider is very feasible and commendable.

It has different pricing options, and you will get to save greatly when you subscribe to its long subscription plan or you can use iProVPN Coupons Its one-month plan is available only $10 and saves you nothing. Moving on to its 7-days trial plan available for $0.99 saves you 80% and is billed annually after trial. You can renew this plan for $24.95/year. The last plan is for $1.3/month for the 2+1-year plan.
iProVPN Chat Support
iProVPN offers 24/7 chat support, and their team is very responsive. I tried asking several queries, and the team sent me some really helpful solutions. On the iProVPN website, the chatbot will quickly answer you, and besides that, you can also resolve your connectivity and other issues by contacting their technical staff via email.
Online Gaming with iProVPN
I also tried this VPN for my online gaming experience. There were literally no data caps and I enjoyed a smooth gaming experience without buffering or lag issues. Since iProVPN claims that they do not encourage data caps, therefore, I decided to investigate their claim.
iProVPN Downsides
According to my product review, iProVPN has various downsides, and the VPN should work on it. Below are my iProVPN findings on iProVPN downsides:
Very small server network
Inconsistent speed on different servers
Split tunneling is available for Android only
Fails to unblock Disney Plus
The 1-month plan is a little expensive
Conclusion
iProVPN needs to improve its network server range and unblocking abilities. Besides that, the brand should also consider slushing down its monthly pricing plan. However, overall this VPN service is good and will better meet your security needs and budget.