Perfect-Privacy VPN Review
March 2nd, 2022
Perfect Privacy - Best VPN Services That Are Committed For Privacy And Security  
Have you ever wondered that, be it entering your account details on payment gateways, personal details on social media, and professional data on job sites, they are mostly safe?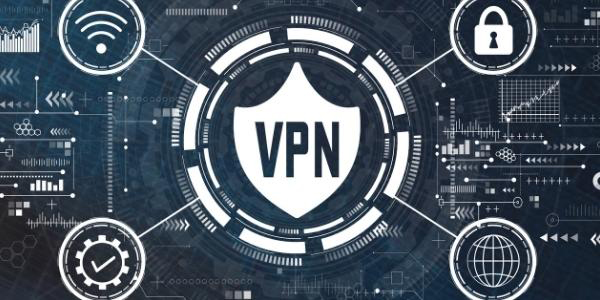 Well, the main reason for this safety and security are VPN providers. Perfect Privacy is one such VPN service that helps you to maintain your privacy and security when surfing the Internet. It does this by encrypting all of your traffic and hiding your real IP address so that you can surf the web anonymously.
What Is The Purpose Of Starting Perfect Privacy VPN Services?

Perfect Privacy is a VPN service that was created in 2008. The company is based in Switzerland and focuses on providing its users with high-quality security and privacy services. It is one of the most respected and well-known VPN providers in the world and has a loyal following of users who appreciate its commitment to security. Be it any profession, the use of these services is important to keep data secure.

Why Perfect Privacy?

One of the things that set Perfect Privacy apart from other VPN providers is its unique features. These include the ability to create private server clusters, use unlimited bandwidth, and switch between servers in over 20 countries. They are known for their :

Multiple Features

Perfect Privacy helps you use the services on multiple devices and also helps you use their services on multiple devices like your computer, smartphone, and tablet. They offer a no-logs policy, so your data will never be stored or monitored. Moreover, with the usage of encrypted RAM disks, your data is safe and secure.

An important aspect is the availability of fast VPN services that are a result of dedicated sources with high bandwidths. If we talk about servers, most of them are IPv6 addresses and work on the bandwidth of 1000 Mbps.

Perfect privacy gives you the leverage of using multiple ports or connections at any point in time; however, the quality ceases to decline.

If you wish to activate "Port Forwarding," simply resort to "Settings," and you will find an option "IP and Ports" choose "Enable custom port forwarding" to select the server where the port should be forwarded.

Security Standards

Perfect Privacy uses strong encryption to protect your data from unauthorized access. These VPN servers are located in over 24 countries, so you can easily connect to the server of your choice. Plus, the VPN service is easy to use and comes with a user-friendly interface.
One of the most common viruses prevalent these days is Malware, but with Perfect Privacy, there is adequate protection against the same. In fact, they interestingly offer phishing filters to avoid online frauds, and with the increased use of the internet that children resort to, the child protection filter is much desired.

Privacy Protection

If you're looking for a reliable and secure VPN service, Perfect Privacy is a great option. It offers a range of features that make it an excellent choice for protecting your privacy online, and its commitment to privacy and security makes it a trusted VPN provider. 

Confidential Services
Perfect Privacy is a VPN service that offers top-of-the-line features. With Perfect Privacy, you can be sure that your data is always safe and confidential. Try the service today and see for yourself how great it is.
Additional Services And Features Provided By Perfect Privacy
Apart from Privacy protection, there are various other protections like IP leak protection for detection of IP addresses operational, IPv6 leak protection, DNS leak protection helps identify DNS servers in use, WebRTC leak that avoids traffic from leading outside, and MSLeak protection. With all these types of protections, the trust factor increases with full-fledged security support.

Information On The Guidance Provided By Perfect Privacy 

Perfect Privacy provides tutorials and articles about online privacy and security. The topics range from how to use a VPN to how to set up a strong password. The site also offers a comprehensive comparison of the most popular VPNs on the market. Perfect Privacy is an independent website that is not affiliated with any VPN provider.

The users can access the tutorials and manuals to get a better understanding 

Of the working of the VPN provider that fits perfectly to the needs of users and clients. 
Valued Subscriptions Provided By Perfect Privacy 
When it comes to money, Perfect Privacy has the three best offers that are utilized by users and are available at affordable prices with Perfect Privacy Coupons. Starting from the most basic plan at $8.92 can range up to $12, and for that price, you get a lot of benefits. 

In addition, there is a Business plan that starts from $7.49/month and offers a great variety of features for companies and teams. Last but not least, the Enterprise plan has custom pricing for each customer. Perfect Privacy always strives to offer the best possible deals for its users.
Conclusion 

An anonymous proxy server that hides your real IP address, Perfect Privacy is a VPN service that encrypts your traffic and routes it through secure servers. Hence, if you are looking for a high-quality VPN service that will help you to keep your privacy and security intact while surfing the Internet, Perfect Privacy is a good option to consider.